S&OP Portal Components
The following software components, fully customizable, are available to build, in a short term, the S&OP Portal version, specific for the organization:
Security

Master/Data Files

Related Documents

Internal Communication

Data Importation

ERP Integration

Demand Management

Sales Management

Marketing and Sales Integration

Distribution Channels

Clients

Replenishment

Key Performance Indicators

Sales Quotas

General Inquiries

Activities Reports

Sales Plan to MPS
S&OP Portal Additional Components
The following software components which we can model for the specifics needs of a organization, are integrated to the S&OP Portal:
ForecastX™ Wizard
The ForecastXTM Wizard was developed to support and aggregate technology to the sales and demand forecast process with business statistics algorithms, generating a baseline scenario to be shared by the Sales, Marketing, Operations and Finance areas.
The users can rely on the ForecastX™ Wizard to choose, automatically, the parameters which will be used to generate the forecast model. The users can also define the desired forecast model parameters based on the knowledge they have about their own data.
Main features of the ForecastX™ Wizard are:
Quick and easy sales and demand forecast generation;

Microsoft Excel Add In (the scenarios are uploaded to the S&OP Portal);

"What-If" Simulations;

Work with multiple levels of data (Geographic, Distribution Channels, Products category/family, etc.);

Modeling with business events;

Modeling with independent varaibles;

Works with the users Excel spreadsheets.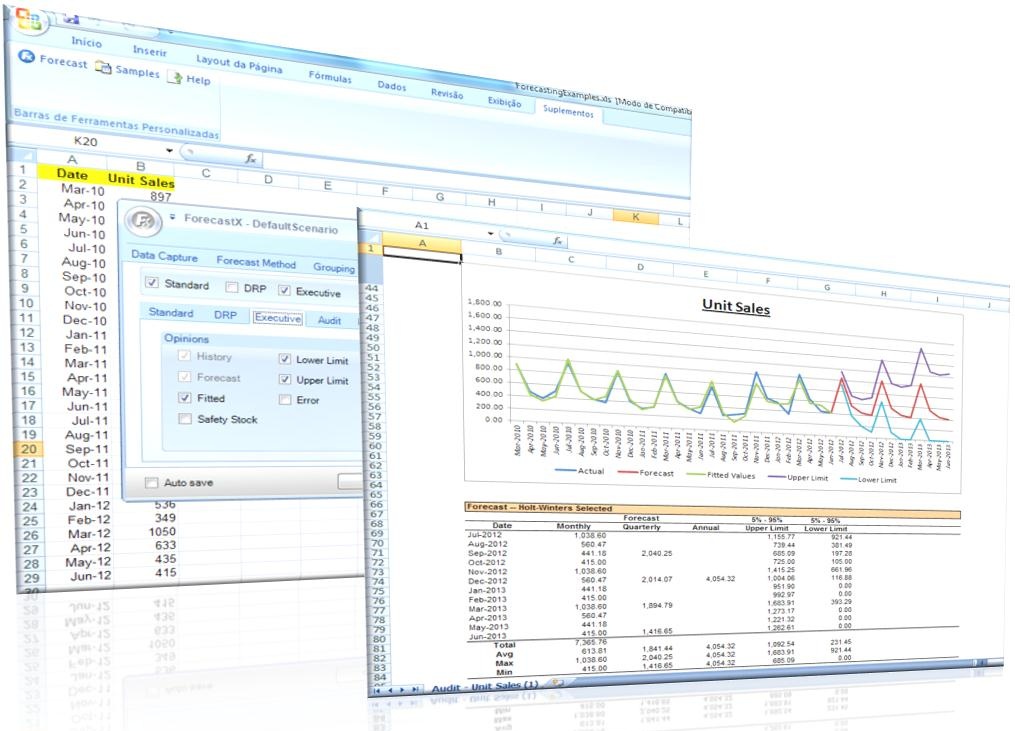 Current version:
ForecastX™ Wizard 7.1
FC Deploy
,
John Galt Solutions, Inc
Reseller.
PSI Planner™
The PSI PlannerTM was developed to support and aggregate technology to the sales&operations plan process, with visibility of the whole supply chain. The users can manage the impact when a lead time changes, for example, and optimize the replenishment process.

The Master Planning and Scheduling (MPS) functionality give to the users the capacity to do a complete sales scenarios analysis with the impacts on the planning and scheduling of purchasing and production.

Current version: PSI Planner 11.0 FC Deploy, Logistics Planning Associates, LLC Reseller.